Do you have a sightseeing course Kirishima / Kagoshima prefecture?
Youyu-an will introduce tourist spots recommended for customers using Youyu-an.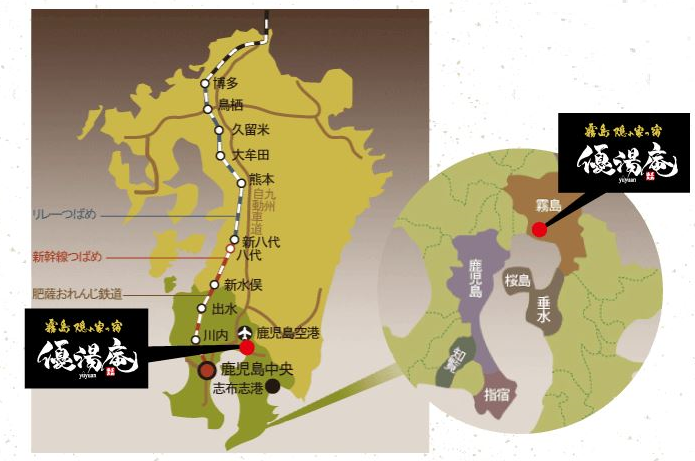 Why do not you walk on your own foot with the land you rushed through Saigo Takamori and Sakamoto Ryoma for sightseeing in Kirishima?
Kirishima has long been known as the Takachiho Peak that seven gods have carried out the first steps of Tenson korin in the age of myths where the gods ruled the world, and Kirishima, which has been told that the history of the country in Japan has begun .In addition, including the Kirishima-jingu Shrine, which Ninigi no Mikoto the protagonist myth myth Ninigi no Mikoto, and the ruins of Jomon early about 9500 years ago, the history of Kirishima City along with the history of Japan such as the Uenohara Remains. Kirishima has many sightseeing spots.Why do not you walk on your own foot with the land you rushed through Saigo Takamori and Sakamoto Ryoma for sightseeing in Kirishima?
For details, please contact Kirishima Tourism Information Center (Kirishima Tourism Association).Telephone number, 0995-78-2115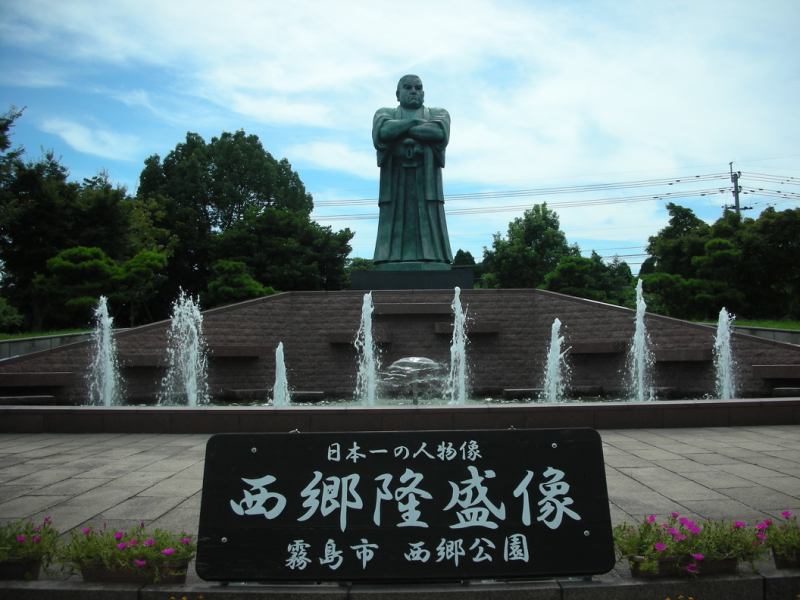 "Geopark" is a natural park that touches the world with beautiful and valuable terrain and geology. Mt Kirishima the northern side of Mt Kirishima, there are Kobayashi Caldera formed about 520,000 years ago and Kakufuji Caldera formed about 340,000 years ago.
"Fukuyama·Sakurajima Island"Tourism course
Sakurajima Island
Five eruptions have been recorded between 3 and 14 years of Bunmei (1471). Above all, the eruption on September 12th, the year of Bunmei 8 (1476), was the largest, and lava erupted from around East side of Kurokami the East side of Kurokami Sakurajima Island. This eruption created a new island in the southwestern part of the Sakurajima Main Land, connected with the Sakurajima Main Land of Sakurajima Main Land, and now I am able to do Nenzaki. Okikojima and Karasujima were also reported as islands formed by lava flowing out at that time.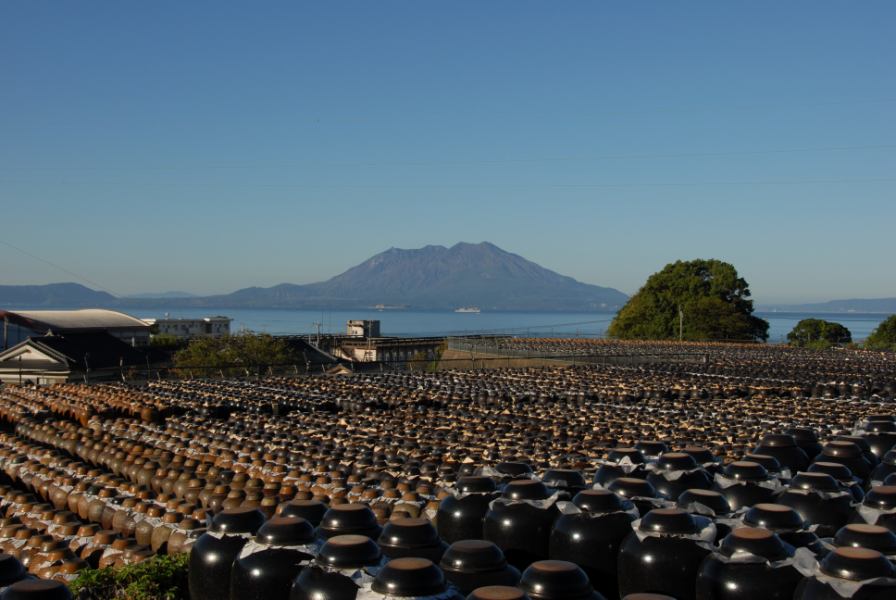 "Kagoshima" sightseeing course※City view
Ideal for visiting attractive sightseeing spots in Kagoshima.
City view is a sightseeing bus that guides and explores Kagoshima tourist attractions. Prepare three courses of ① Shiroyama · Iso course ② Water front course ③ Night scene course and you can get the tour guide of Kagoshima at your own pace.One-day tickets can be used with City view, trams (all lines) and city buses (all lines), making it ideal for visiting Kagoshima's fascinating sights.

●Hours of operation:First 9: 00(Kagoshima-Chuo Station)
September 17: 00 (17: 30 from the summer season July 15 to the end of August 31)
※During this time, it runs every 30 minutes, the journey time is about 1 hour
●fare: Adult 190 yen / child(Elementary school student)100 yen
※If it is a one-day ticket (600 yen for adults and 300 yen for children), you can board the car freely any number of times during the day.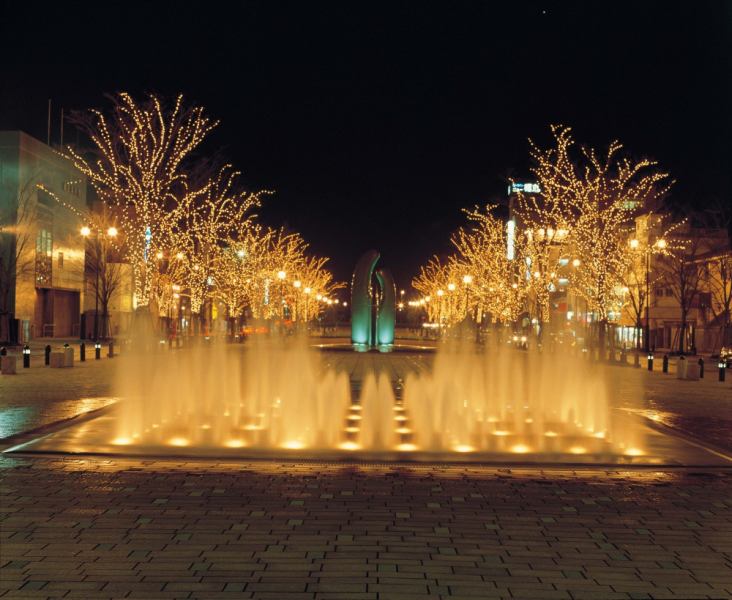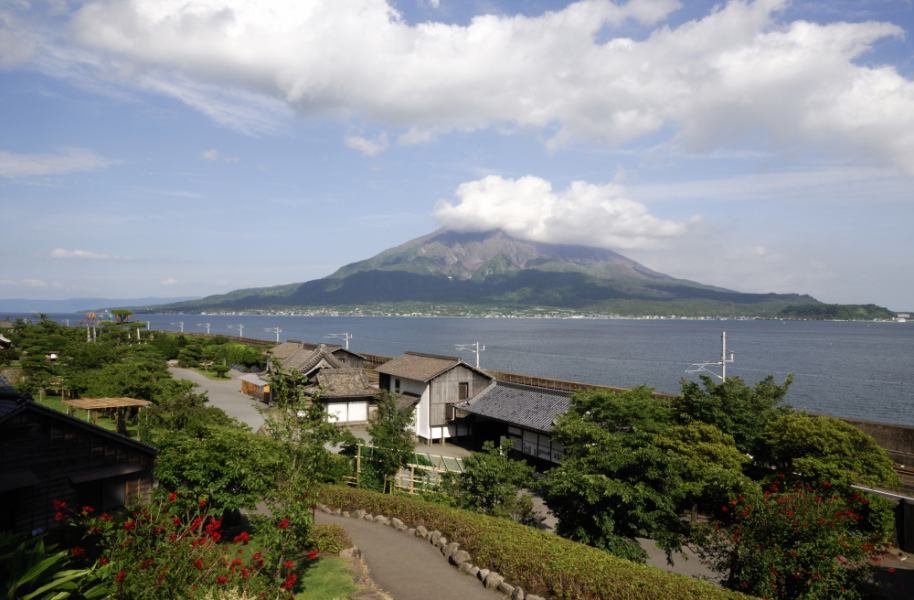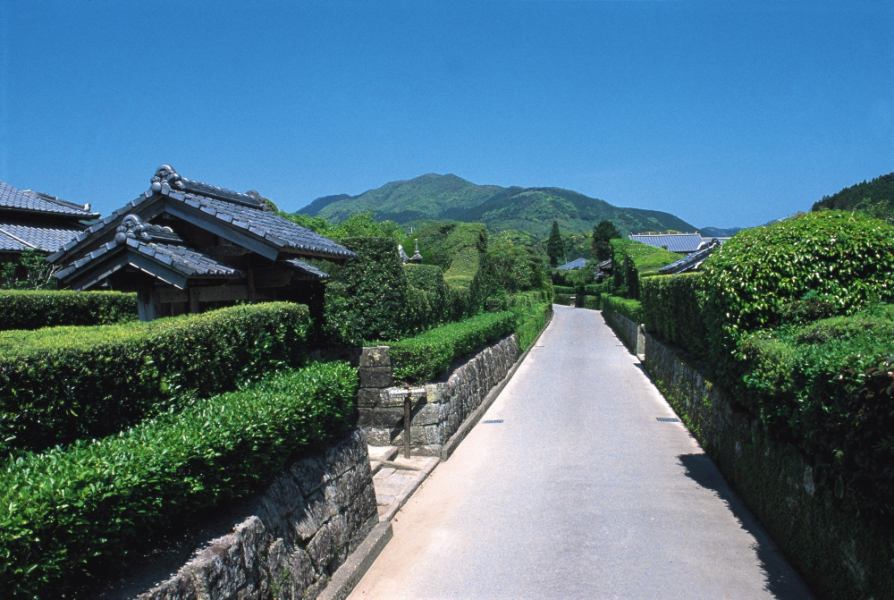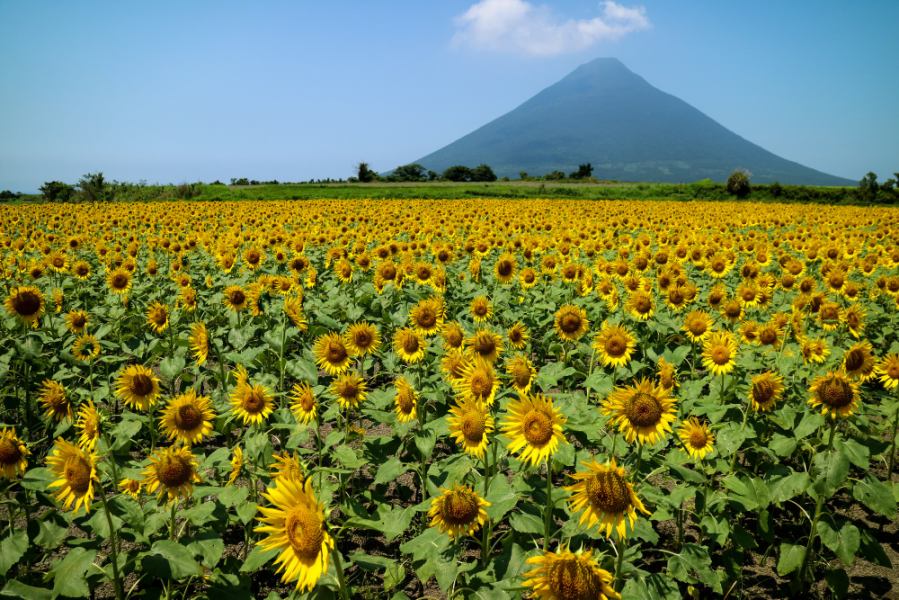 "The Chiran·Ibusuki"tourist course
Saigo Park About 15 minutes by car from the hotel

In the image of the person, the Saigo Takamori Statue is said to be the best in Japan. In the corridor in the park, I will explain about fifty pieces of contemporary nishikige in the southwest according to the Segodon's annual schedule in an easy-to-understand manner.
It is approximately 2 minutes by car from our hotel, Sego Don Hotel

Sego Don Hotel
Segodon Hinatayama Onsen Town, about 3 minutes by car from the hotel

Segodon Hinatayama Onsen Town's Segodon
"Meiji Restoration" related to Youyu-an
【Ryoma Watashi Tenrya River】 About 5 minutes by car from the hotel

Sakamoto Ryoma and Okinawa's first honeymoon destination from Okinawa
Ryoma · Otaku Honeymoon Travel Monument, about 20 minutes by car from the hotel

Sakamoto Ryoma is accompanied by his wife 's dragon and it is a Shiohitashi Onsen known also by visiting honeymoon.Ryoma is said that Ryoma stayed about 10 days and healed the wounds received at Kyoto Teradaya.
It is said that it is the first honeymoon in Japan.
Sengan-en, about 50 minutes by car from the hotel

The official name is Sengan-en (Senganen).1658 (Manji (first Year Of New Time Period)) In 19th Shimazu Mitsuhisa Manji (first Year Of New Time Period) established a separate residence in this place, it has been handed down to the owner of generations throughout the year.The area is about 15 thousand pyong, Shimazu clan residence , which is also designated as the Scenic site of the country, is Sengan-en.
"Kirishima" is famous as a place of power spots representing Minami Kyushu and Kagoshima. Among them, we introduce the strongest spiritual spot "Kirishima-jingu Shrine".
Introduction of "Kirishima-jingu Shrine"
"Takachiho, known as Tenson Arrived Place of the Tenson Arrived Place, is said to have descended from"Ninigi no Mikoto, "the grandson of Amaterasu Okami. Kirishima-jingu Shrine is, that the Takachiho Peak and Hinotoko (Ohachi) Peak shrine between Hinotoko (Ohachi) Peak has been made is the beginning, is a shrine to worship the Ninigi no Mikoto Ninigi no Mikoto
It boasts an old history of the 6th century.Due to a fire caused by repeated eruptions, we moved from the top of Takachiho Peak peak to the middle of the West, Takachiho River side, rebuilt by Shimazu Yoshitaka's dedication to the present place in 5 th Masanori (1715).

Among them, tree height 35 meters, is estimated to be 800 years old Sacred Japanese cedar is known as a power spot, also has been referred to as the "cedar ancestor" of Minami Kyushu together.

There seems to be the following things as human utility of energy obtained by power spot.

●Enhancement of life energy
●Improve self-recovery for disease
●body·Purification of the mind
●Removal of minus energy of substances, purification
●Healing, relax
●Potential, Development of spirituality

Kirishima-jingu Shrine has nine aspects as treasures. The ninth aspect of Kirishima has long been believed by commercial and industrial firms because it leads to "construction" from ancient times, "construction is good", "construction is good", etc., the construction is improved.Kirishima-jingu Shrine"Kumen Omamori" is also well-known as an auspicious amulet, such as business prosperity, disaster aversion, abduction.
Various mysterious phenomena are said to occur in the "Kirishima" area.From ancient times this phenomenon is said to be "the seven wonders of Kirishima" ...
1."Makazu no Tane (unplanted seed)" wonder

Natural upland rice may grow in mountains and bamboo shoots.
This upland rice has been referred to as Makazu no Tane (unplanted seed) the. Makazu no Tane (unplanted seed) when the tenson kōrin, and there are still seeds brought from Takamagahara, something that grew up naturally in the mountains, and refers It is being told.
2.Mystery of "Moji Iwa (rock)"

It is in the mountain which is 2 km west of Kirishima-jingu Shrine west.It is about 10 m in rock, the center is broken and clearance of about 10 cm is made.If you look through the inside you can see the letters engraved, but human It is marvelous how the letters were engraved in the big rock that can not be moved by the force of
3."Wonders of Kameishi"

There is a natural stone that looks exactly like "tortoise" in the middle of the old approach of Kirishima-jingu Shrine. This is called "Kameishi" and the slope near the stone is called "Kameishizaka".
Four.Wonder of "Kazaana"

Kirishima-jingu Shrine old approach, and it seemed wonderful that a very weak "wind" was always blowing out from the past once in a while.It is said that Mr. Kannon of the stone was resting on the rock. "Wind" does not seem to sput out.
Five.Wonder of "Mitarashi River"

Kirishima-jingu Shrine"brook" that springs up from a rockhole about 250 meters west of Kirishima-jingu Shrine, although it is almost dead from November to April, but a large amount of water springing up from around May. it is said that gives rise together. water in the Ching ming, when the tenson kōrin, Ninigi no Mikoto Ninigi no Mikoto is a mix of Manai no Mizu (water) which was brought from Takamagahara, you will be told that.
6.Wonder of "Ryodo River"

Kirishima-jingu Shrine is located 300 meters west of Kirishima-jingu Shrine. The Ryodo River runs out from around June every year and it will die in August and September.If you think that water has run for 10 days at the beginning, It will dry up, and it will flow again after several days···Origin of Ryodo River is determined at the same time every year, from the phenomenon of flowing twice, it is said to have given the name of Ryodo River
7.Mystery of "Kagura at night"

A long time ago when Kirishima-jingu Shrine moved to the present shrine, "Kagura" rang loudly from the back of the late-night shrine. At that time, it was said that even the priests, monks and villagers had heard of "Kagura" Even now, it is said that there is a slight "Kagura" sound at midnight.
Kirishima's "Four Great Hot Spring Villages"
Good quality hot springs spring, Kagoshima's most famous hot spring resort "Kirishima".We introduce "Major Four Onsen Village in Kirishima" which has been popular since ancient times.
1.Kirishima Jingu Onsen Town

A hot spring resort full of mysterious romance spread around Kirishima-jingu Shrine Ninigi no Mikoto the grandson "Ninigi no Mikoto" of Amaterasu Okami. Early in the Showa (time period) period, realized by drawing water from Yunino Onsen of Kirishima Mountains, about 5 km away from Shinto shrine.
2.Kirishima Onsen Town

From the mountain of Kirishima is rigid, it is a shinto temple that springs up.Both large and small hot springs are located between the altitude of 800 m and 850 m.
Various kinds of fountain quality are effective for all symptoms.
3.Shinkawa Keikoku Onsen Town

Amori River such as "Amori River Myoken Onsen" where onsen and inn are lined with old days, "Anzai Onsen" bustling with traditional hot spring sanitation accommodation and self-catering customers, and "Shiohitashi Onsen Amori River Shiohitashi Onsen" where Sakamoto Ryoma visited honeymoon for the first time in Japan It is various hot spring Amori River dotted along the river Amori River.
Four.Nissing hot springs village

It is about 500 meters to the east of Hinatayama Station, a spa town located on the western Amori River. It is the oldest hot spring resort in Kagoshima prefecture, which opened hot spring in 6th year of regulation (1293).It is said that it was used as a footbath of a cowhide in old days, it was informed that it was used as a footbath of a common people, famous as one of favorite hot springs of Satsuma's hero, "Saigo Takamori"."Saigo Takamori" is said to have taken a hot spring at the "Hinatayama Onsen Town" as a treatment for diabetes and the like of chronic illness later in life.
Hinoki Bath House·Outdoor bath / family bath(Private room bath)
<script>(function(){
var d=document;
d['__tripai_domain']='trip-ai.jp';
d['__tripai_id']='398766';
var s='https://trip-ai.jp/trip-ai-banner/js/tripai_banner.js',
a=d.createElement('script'), m=d.getElementsByTagName('script')[0];
a.async=true,a.src=s,m.parentNode.insertBefore(a,m);})();</script>